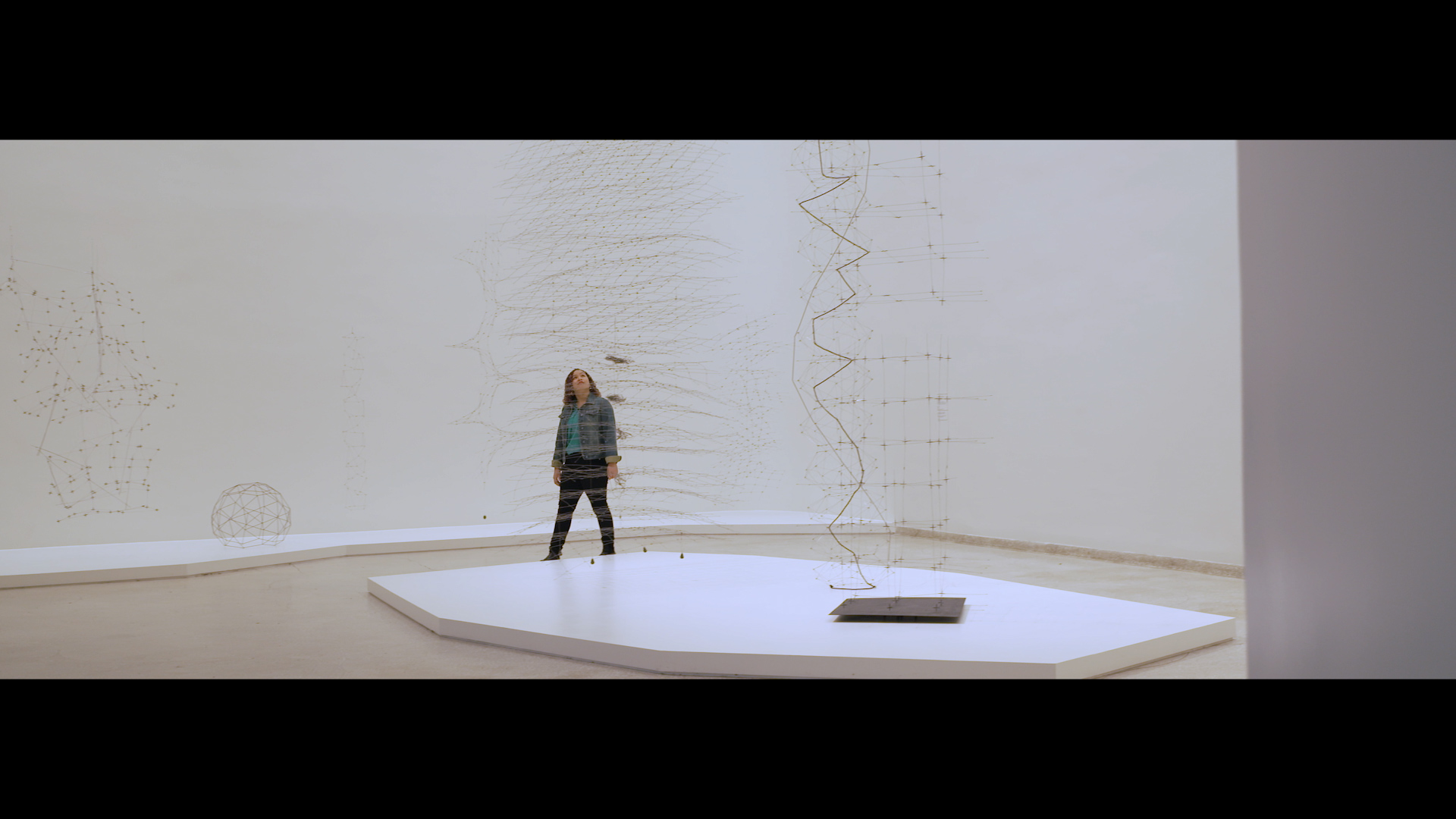 The Guggenheim Museum welcomes visitors from the D/deaf community for an in-person American Sign Language (ASL) tour on Sunday, September 10, from 6:30–8:30 pm. Join us at the museum to explore the exhibitions Gego: Measuring Infinity and Sarah Sze: Timelapse during their final hours on view.
This after-hours program is led by educator Joyce Hom, and is free for participants. We'll begin with a tour in the galleries followed by a light reception and art-making activities in our Education Center.
Designed for the D/deaf community, the tour is in ASL only without voice interpretation. Due to limited capacity, we are not able to accommodate ASL students at this time.
Space is limited, please RSVP at least three days before the program. To RSVP, click here or call 212 360 4355 or email access@guggenheim.org.
For a sneak peek at the exhibitions, join Joyce in the galleries in pre-recorded video ASL tours as she explores Gego: Measuring Infinity and Sarah Sze: Timelapse.