02 Jul

Supporting Transitions Internship Profile: Learning the Collection at Cooper Hewitt, Smithsonian Design Museum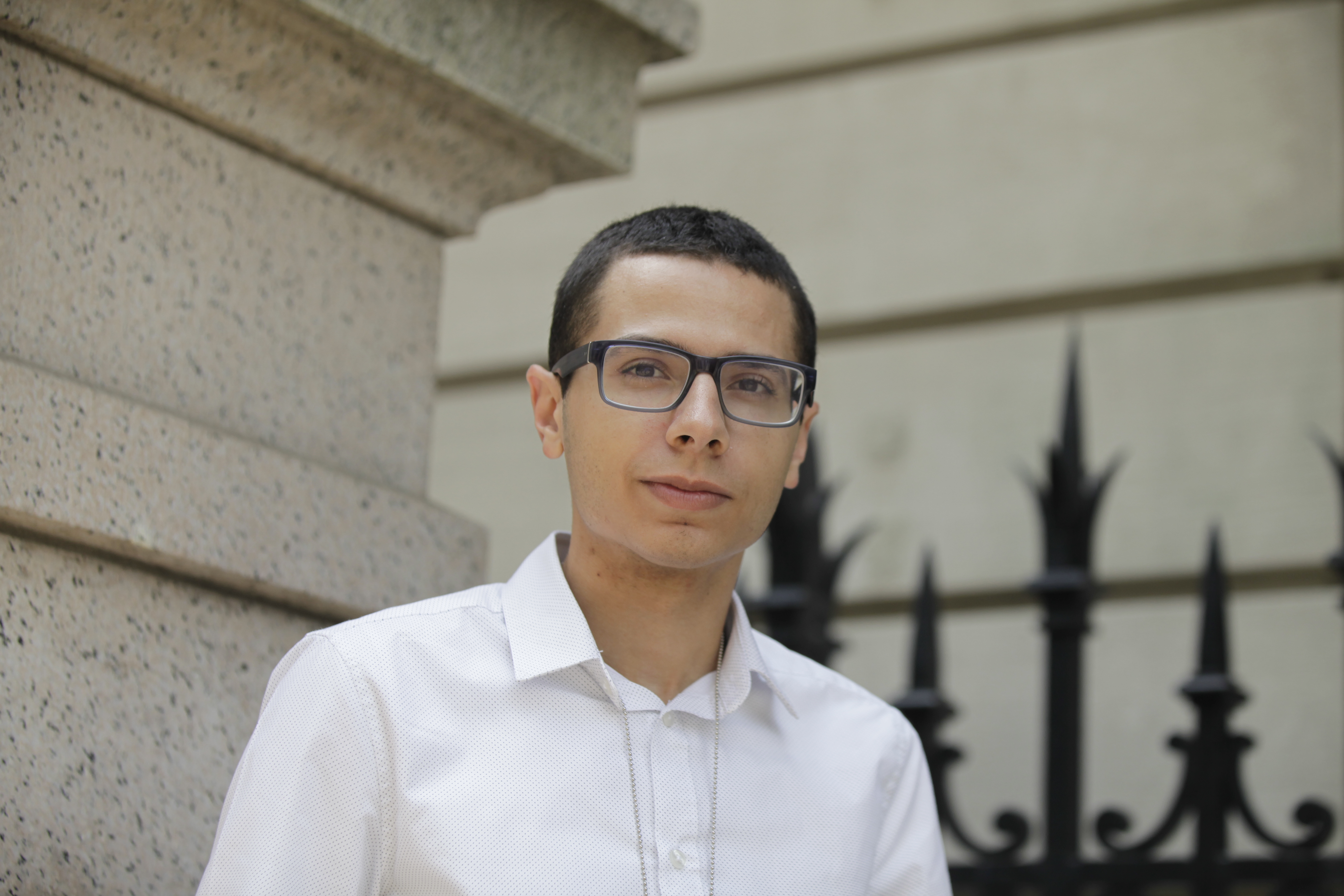 Michael Sparacino is an intern at the Cooper Hewitt, Smithsonian Design Museum in New York City through the Museum, Arts and Culture Access Consortium's internship program. Ruth Starr, the Accessibility Manager at the museum is Michael's supervisor. MAC sat down with the two of them on the last day of Michael's internship to discuss their experiences. A part of MAC's Supporting Transition project, which aims to increase opportunities for adults with developmental disabilities, this internship was created through a contract with the Kennedy Center for the Performing Arts through the VSA Rosemary Kennedy Initiative. This project is also supported by The FAR Fund. These interviews have been lightly edited for clarity.
Interview with Michael Sparacino:
MAC: Michael, can you tell me what you do in your internship? What do you like best about it?
Michael: Well, about my internship… I do like printing, what kind of papers, and looking at artifacts of the collection. The best about it is that when I look at artifact collections, I learn something interesting about the artifacts who made it, and why they created it.
MAC: What is your favorite part about working in a museum?
Michael: My favorite part about working in a museum is I earn my own office. I mean the staff members are nice, and it's a great place in the Cooper Hewitt museum because the artifacts are designed.
MAC: How have you interacted with other staff members?
Michael: I socialize with them and they help me out if I'm in trouble and sometimes if they need a request I'll help them.
MAC: What have you learned in your internship?
Michael: What I learned in my internship is I know that there is a rule you can not touch artifacts which is a very strict thing. I learned a lot! I learned about the office, the buildings, the floors, and some departments.
MAC: Were there any challenges you had to overcome?
Michael: Well there was this one time I tried to delete one picture that I accidentally had twice. I tried to delete it however, I accidentally deleted my work and had to start over. I had to start all over instead of trying to create a new one I had to take pictures and actually I had to copy the image and write the artifact about it. It was OK.
MAC: Do you have ideas about what kind of jobs or internships or professional career you'd want in the future? Is what you're studying at school leading you into this path?
Michael: I've always wanted to work in the art department… I'll be like writing a journal about artifacts and why people made it and what is it for. My major is in Educational Studies however, I did take one class, an art history class.
MAC: What advice would you give to another intern at Cooper Hewitt?
Michael: If you focus on the art departments, like tell them like it's a fun thing to work in an art museum! You look for artifacts on art work, you learn history about arts, and also you get to learn about departments like the writing about a journal on artifacts. And the staff are friendly, and you'll always be welcome!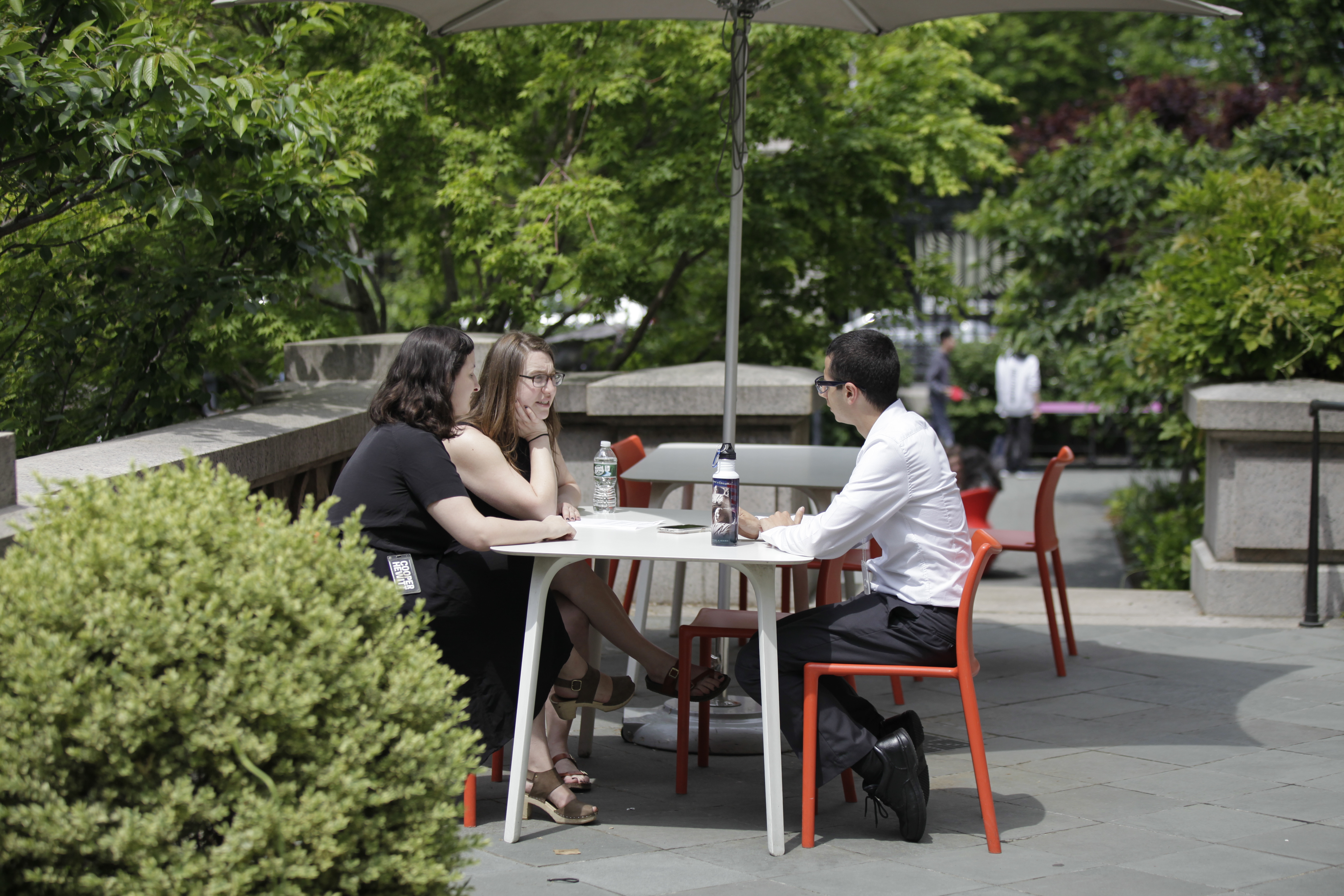 Interview with Ruth Starr:
MAC: What was Michael's job at the museum?
Ruth: Michael mostly worked with me working on a couple accessibility projects that ranged from prepping educational supplies, to meeting with curators to talk about research for objects, to writing blog posts we do called, "Object of the day."
MAC: What about his skills or interest made him a good fit?
Ruth: Michael had done a lot of art history research before so he was really interested in picking particular objects and learning more about them. He had worked in customer service roles before he came to the museum so we had him work with visitors, too. He was really good at making them feel comfortable, and he was really excited to tell them what he knew about the museum.
MAC: Can you give an example when Michael's work played to his strengths?
Ruth: One of the projects Michael was working on was writing image descriptions of objects in the museum's collection. He would look at pictures of objects and he would write what he saw in detail and that really played into looking closely at objects and pulling from the art history that he's studying. He wrote some great descriptions that are now on the website, they are now the alt-text for the object images.
MAC: Are there any challenges you've had to solve as a supervisor?
Ruth: We're a Smithsonian so there are a lot of steps that have to happen in the hiring & onboarding process. Figuring out for Michael's internship – which is pretty short – how much information is helpful to him to giving a better context while also not overloading with too much information has been a balance and a learning process.
MAC: If you were able to have this program year-long, would you want that?
Ruth: It's great [to extend this program] for a couple reasons: the time that it takes to train someone and the time it takes for them to learn, feel comfortable, and really grow, there's always a learning curve when you're at a new place, using the computer for the first time in a new way. I think a longer program allows for interns to get to take more ownership over the projects they're working on because they get more comfortable with being here so, I'm in favor absolutely, let's do it!
MAC: Anything else you want to share?
Ruth: The program was really great to be a part of, I love that MAC does it, and it was a great learning opportunity for a lot of our staff. People were really excited to have Michael here.
______________________________________________________________________
Interview by Becky Leifman, MAC Steering Committee Member and Executive Director of CO/LAB Theater Group
Photography by Nick Morgulis