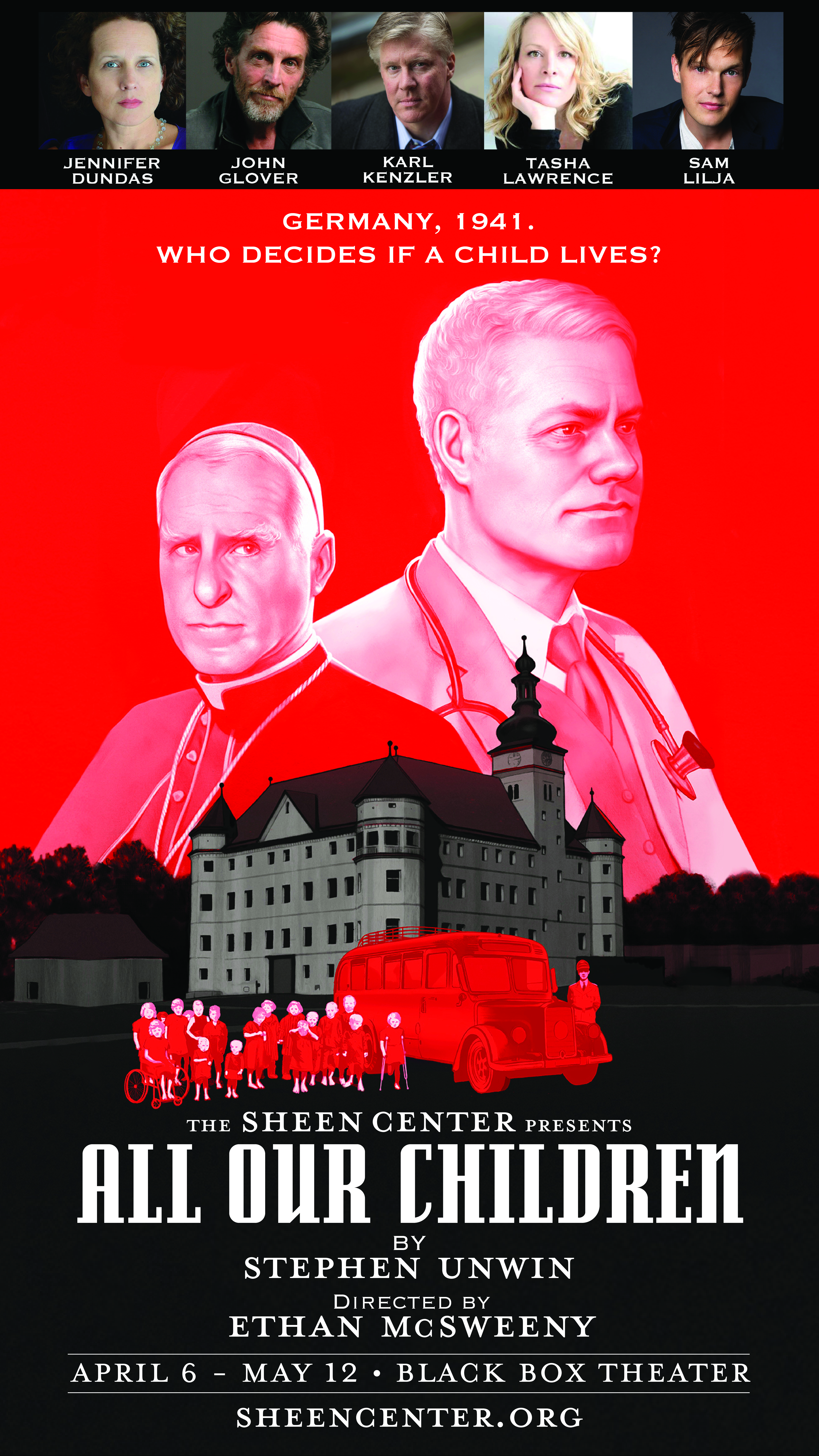 Germany, 1941.
Who decides if a child lives?
A terrible crime is taking place in a German clinic for disabled children. The perpetrators argue that it will help struggling parents and lift the financial burden on the mighty Third Reich. One brave voice is raised in objection. But will anyone listen?
Stephen Unwin's riveting new play is set against a forgotten chapter of the Holocaust, the murder of disabled children and young people, remembering those who died and those who fought against this injustice. Tony Award® winner John Glover (Saint Joan, The Drowsy Chaperone, Love! Valour! Compassion! on Broadway; "Smallville") is featured in a company including Jennifer Dundas (The Little Foxes, Arcadia on Broadway), Karl Kenzler (Fiddler on the Roof, You Can't Take It With You on Broadway; "Law & Order," "House of Cards"), Tasha Lawrence (Good People and Wilder Wilder Wilder on Broadway; "The Looming Tower," "Royal Pains") and Sam Lilja (The Iceman Cometh on Broadway). Directed by Ethan McSweeny (Gore Vidal's The Best Man, A Time to Kill on Broadway).
The persecution, sterilization and murder of hundreds of thousands of disabled people is one of the most overlooked chapters in the whole ghastly history of Nazi Germany. Between 1939 and 1945, it is estimated that well over 200,000 people with a wide range of disabilities were dismissed as Lebensunwertes Leben ('lives unworthy of life') and systematically killed in six converted psychiatric hospitals across Austria and Germany. Public opposition to the program was limited. The most striking intervention came from the Bishop of Münster, Clemens von Galen, who will be played by John Glover.
All Our Children is a timely work of historical fiction, but rooted firmly in the true evils of the past.