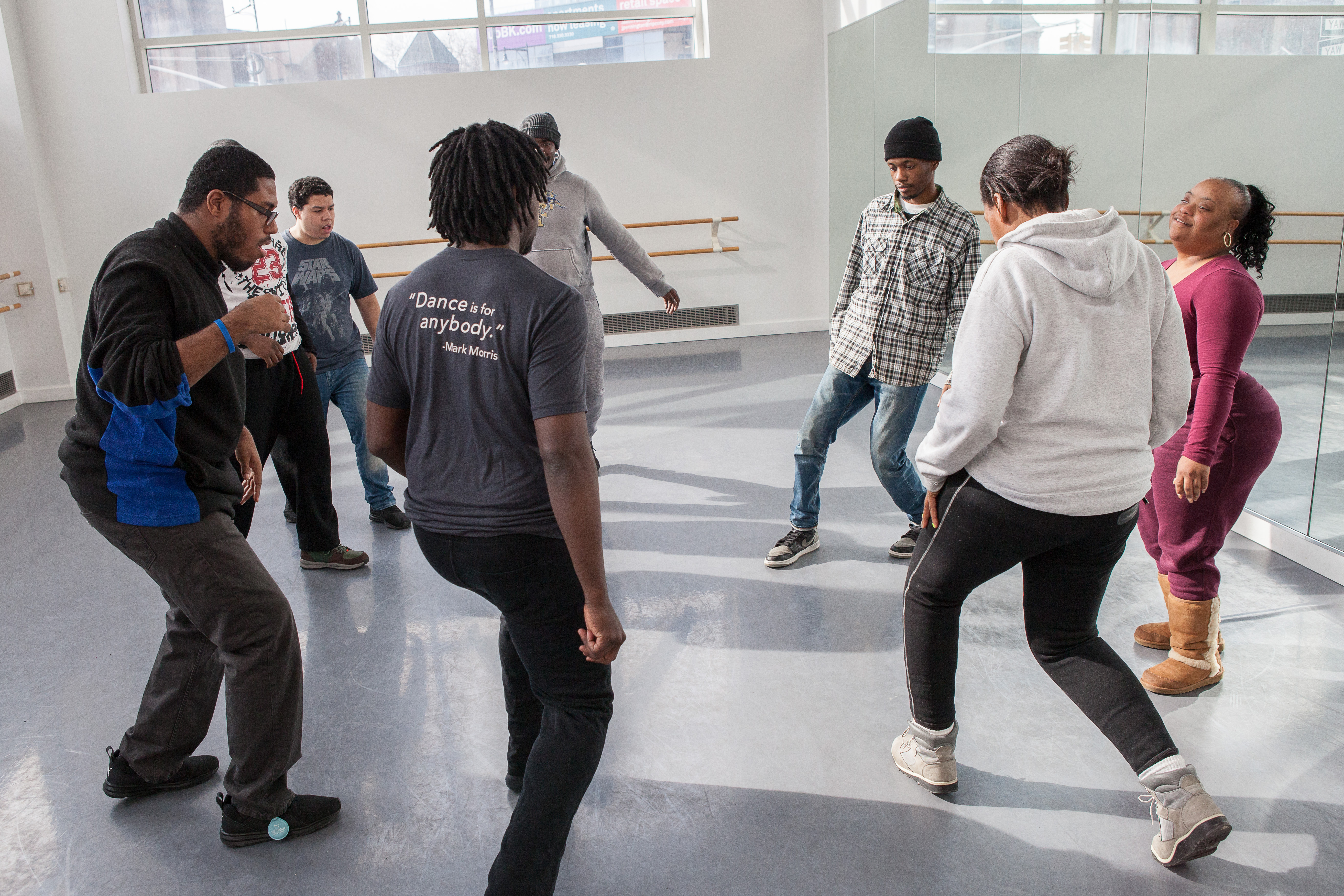 20 Sep

Member Spotlight: Mark Morris Dance Center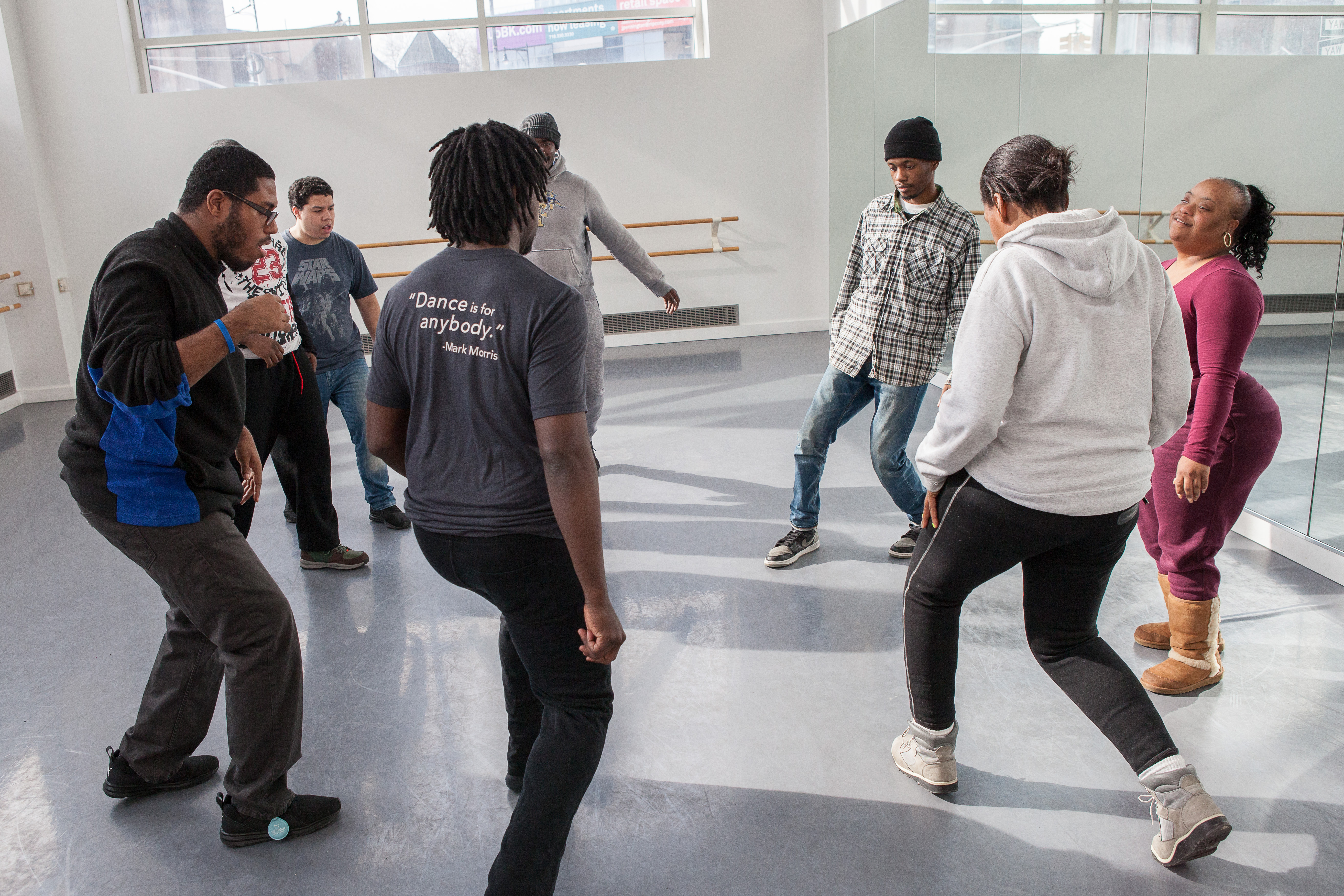 According to choreographer Mark Morris, "Dance is for anybody." In 2001, he opened the Mark Morris Dance Center in Fort Greene, Brooklyn to provide a home for his company, the Mark Morris Dance Group, and to serve as a cultural resource to engage and enrich the community. The Dance Group has been committed to accessibility and inclusivity in dance, with programs like the now-world-renowned Dance for PD®, which also launched in 2001 with Brooklyn Parkinson Group to provide free classes for people with Parkinson's and their care partners. But the Dance Group's programs extend well beyond this one, and can be seen in all aspects of the Mark Morris Dance Center.
Physical accessibility is not often associated with dance. While improvements can still be made, the Dance Center has always been a fully accessible venue that includes ramps, an elevator, and bathrooms on all floors. All nine studios are column-free, and within the Judith R. and Alan H. Fishman Space, which opened in September 2019, the ground floor studio serves as a dedicated home for Dance for PD® programming.
"We've been rehearsing at the Mark Morris Dance Center throughout the year since it's among one of the few affordable, ADA-compliant studios in New York City," says iele paloumpis, a visually impaired choreographer working with a mixed cast of disabled and non-disabled dancers.
People with and without disabilities are welcome in all dance classes. Additionally, the Dance Center offers Adaptive Dance Programs tailored to the specific needs of people with physical and cognitive disabilities.
Special Kids Dance classes have small class sizes to allow for a more intimate learning experience and optional parent participation. These classes explore movement concepts; develop creativity through the study of technique, improvisation, and composition; encourage musicality and artistic expression; and give children the opportunity to learn simple, developmentally-appropriate choreography. All classes are accompanied by live music.
The Mark Morris Dance Group also works with other organizations to provide adaptive dance opportunities to its community. AXIS Dance Company will host a dance workshop at the Dance Center that introduces the fundamentals of Physically Integrated Dance, with emphasis on creativity and inclusive language. AXIS is a professional contemporary dance company that commissions, creates and performance works developed in collaboration by dance artists with and without physical disabilities and their workshops champion access for people with disabilities both in dance and in the wider community.
In addition to on-site programming, The Dance Center conducts weekly adaptive dance classes for children and adults with partners throughout Brooklyn. Partners include Helen Keller Services for the Blind (HKSB), The Children's Learning Center at HKSB, City Access New York, and Imagine Academy.
"We strive to be an inclusive and accessible dance space for all who want to call the Dance Center their home," says Sarah Marcus, Director of Education. "While we still have a lot of work to do, we are committed to fulfilling Mark's decree that 'Dance is for anybody.'"