02 Jul

MAC Member Spotlight: Kaiser's Room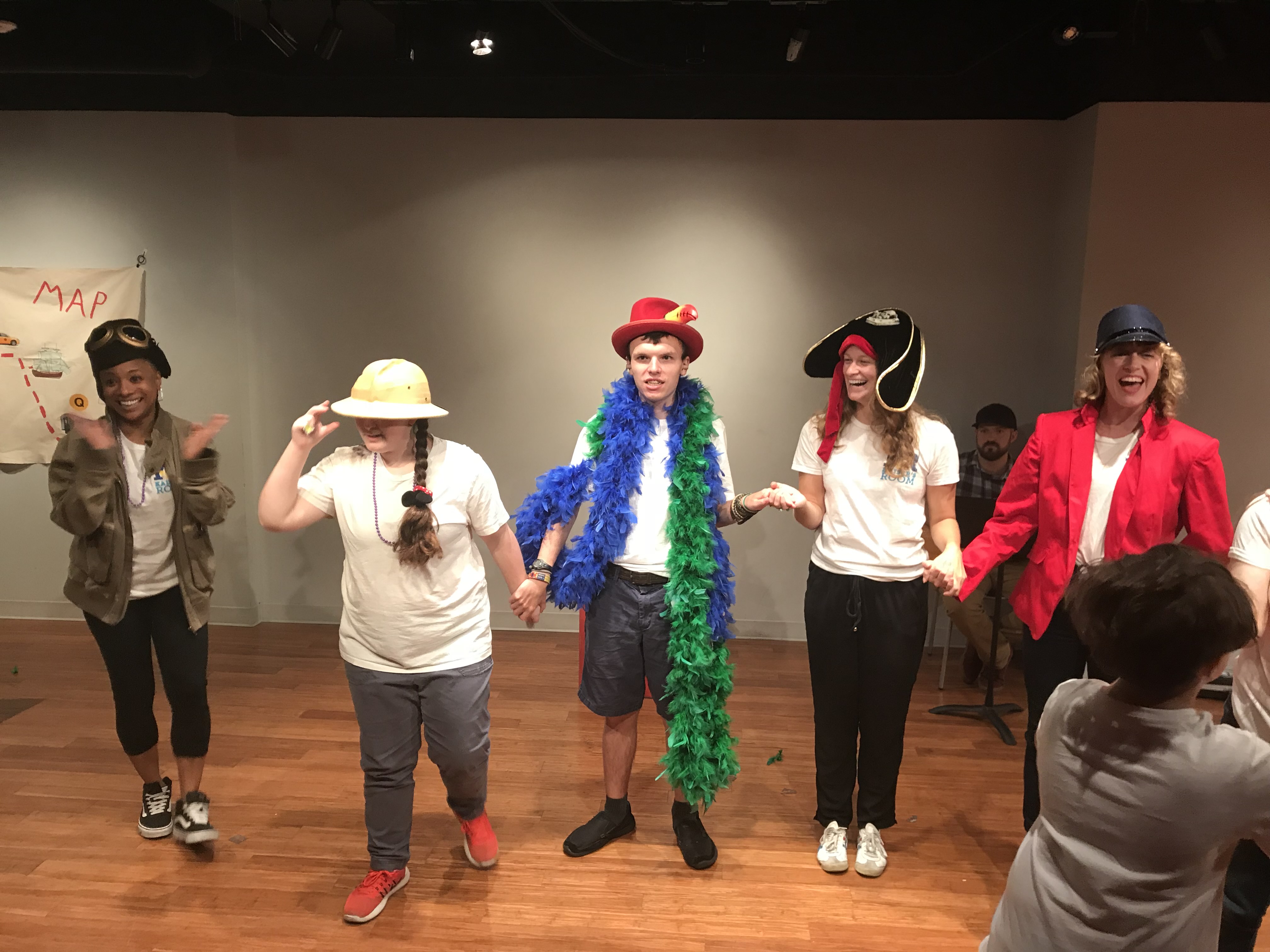 WELCOME TO KAISER'S ROOM
Imagination. Connection. A World of YES for All Abilities.
We create an inclusive, welcoming environment for people of all abilities to explore their creativity through the performing arts. Our programs support a wide range of therapeutic and educational goals, while keeping the atmosphere fun and engaging.
We believe that for any person, regardless of ability or diagnosis, connection is the key to authentic growth and happiness. We started Kaiser's Room to empower individuals on the Autism spectrum and with other developmental/cognitive disabilities to create those connections through artistic expression in a safe, welcoming environment. Our highly qualified team of educators, performers, and teaching artists come from a wide range of therapeutic backgrounds, and are constantly researching ways to better understand extraordinary people.
The arts offer a unique opportunity to integrate essential skills like communication, movement, language development, and ensemble building into fun and engaging activities. Because of this, we provide a variety of classes and live performances that are designed to entertain and inspire people of ALL abilities including those with a diverse set of needs. We pride ourselves on being relentlessly inclusive in our programming — this means that we accept our participants exactly as they are, without ever pressuring them to conform to neurotypical standards.
This summer, back by popular demand, and for twice the amount of time, Kaiser's Room is proud to present it's 2nd KAMP KR. Through two weeks, our Kampers will take Acting, Dance, and Music classes; and together with our amazing team of KR Teaching Artists will create a Musical Theatre piece to perform for their family and friends!
Sign up now and let the musical juices start flowing!
Each day will consist of two, 30-minute performance classes, a 15-minute break, and a 45-minute "rehearsal" where our teaching artists and the participants will create and rehearse a musical theatre performance for your viewing pleasure.
When: Monday Aug 12th – Friday Aug 16th AND Monday Aug 19th – Friday Aug 23rd
10am-12pm
Where: Drama League Studio Theatre
Price: $150 per week/$250 for both weeks
(Self-Direction receipts available upon request)
Age: 7+
Interested in Signing Up?
To attend, please visit our website and fill out our Registration Form for each individual attending.