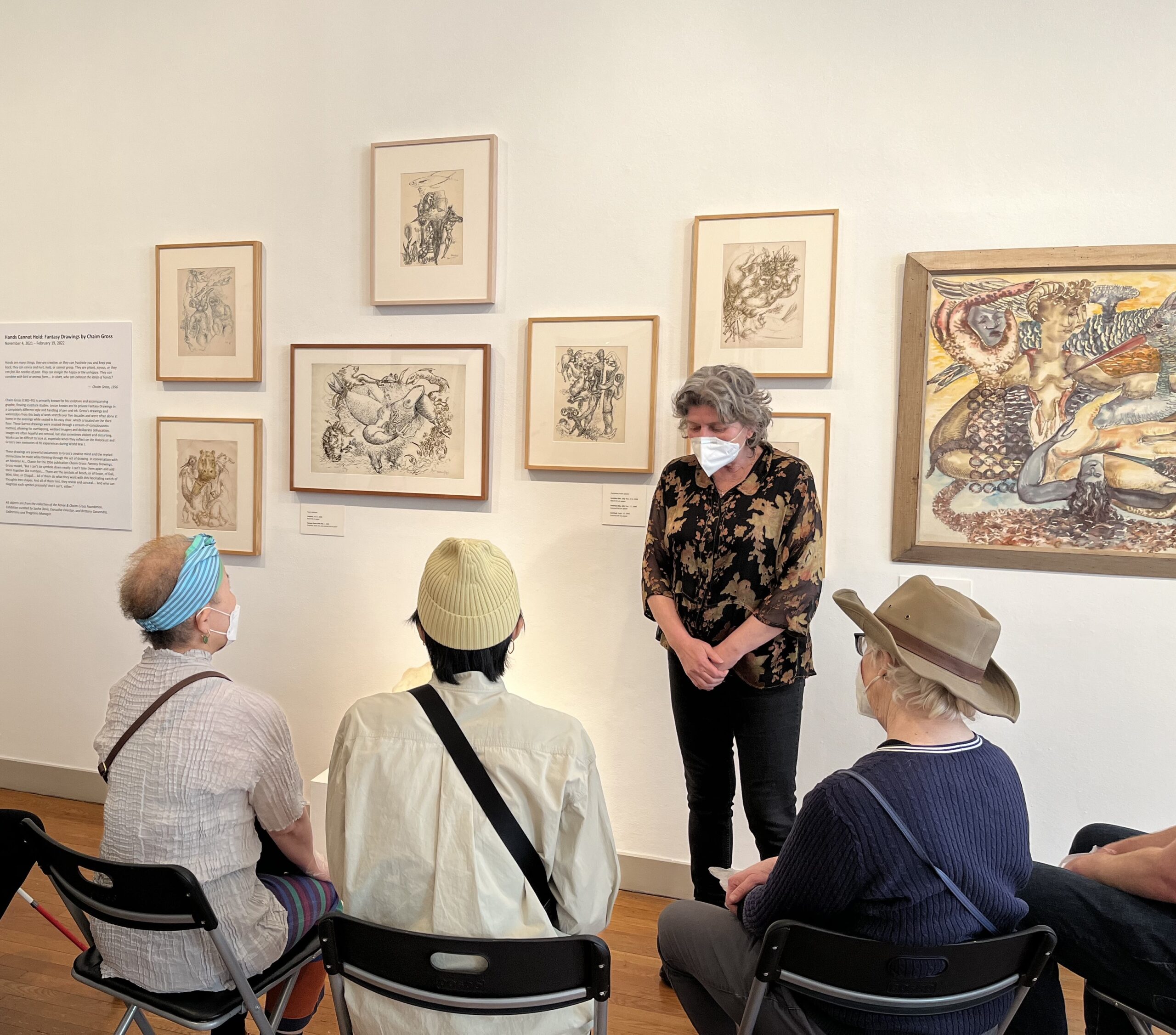 Join us at the Renee & Chaim Gross Foundation for the return of "Tactile Transmissions" either virtually or in-person. Tactile Transmissions is a 90-minute free Access Program geared toward visitors who are blind or partially sighted. The program focuses on Chaim Gross's work and the Foundation's current exhibition, Artists and Immigrants, utilizing verbal description and creation.
Due to limited space, please RSVP to Brittany Cassandra by phone 212-529-4906 or email bcassandra (at) rcgrossfoundation (dot) org. If you would like to bring a guest, please let us know.
About Chaim Gross
Chaim Gross (1902-91) was an American sculptor whose prolific career spanned seven decades. He is known primarily for his direct carvings in wood as well as his bronzes, often of families or acrobats. His work is in public and private collections throughout the United States, with a significant portion at the Hirshhorn Museum in Washington, D.C. A philanthropist as well as a collector, Gross donated hundreds of objects to museums around the world. He collected broadly, with a focus on the work of his American contemporaries and African arts.
About the Foundation
The Renee & Chaim Gross Foundation is a 501(c)(3) not-for-profit organization incorporated in New York State in 1989. The Foundation's mission is to further the legacy of Chaim Gross through high-quality research, exhibitions, and educational activities around the historic building and art collections for audiences in New York City and beyond. For more information, please visit the Foundation's website at www.rcgrossfoundation.org.