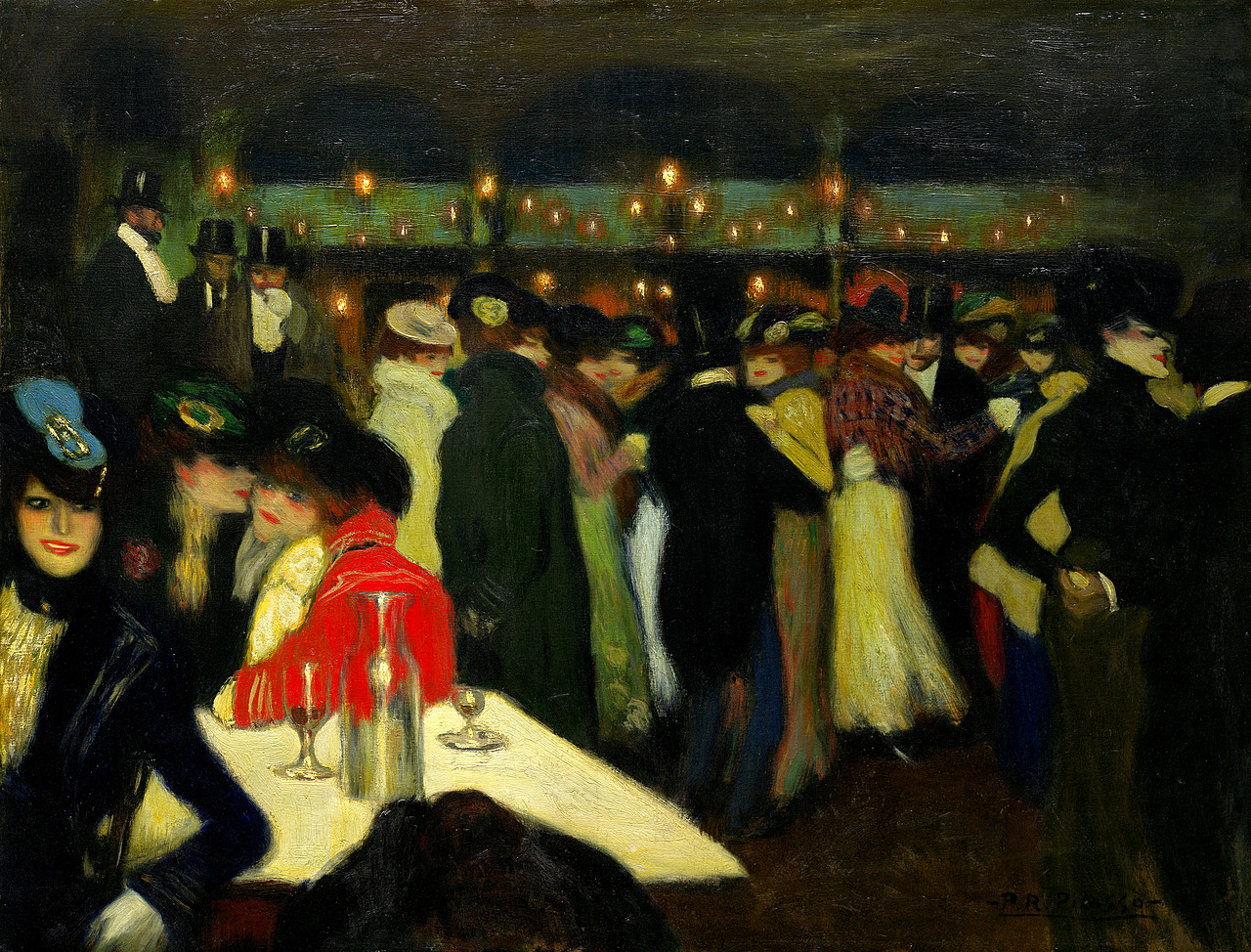 The Guggenheim is continuing to celebrate the ideas, people, and art at the core of its mission by offering virtual and in-person Mind's Eye programming for participants who are blind or have low vision. Join us in June to explore the current exhibition Young Picasso in Paris.
At only nineteen years old, a young Pablo Picasso first arrived in Paris on a whirlwind two-month stay, returning the following year to experience galleries, cafés, and dance halls that would inspire and highlight his paintings and drawings from 1900-1901. This intimate exhibition showcases Picasso's artistic development reflected in his character studies, defining works like Le Moulin de la Galette, and several self-portraits.
In conjunction with the fiftieth anniversary of Picasso's death, join us in exploring works made during a formative period of his life. This month's Mind's Eye programming will be led by educator Ellen Edelman through verbal description and conversation. The virtual session will be accessible by web link or by dial-in phone number, depending on your preference.
The same program will be offered twice virtually and twice in person; please RSVP for only one session.
In-Person Program Dates:
Monday, June 19, 6:30-8:30pm ET
Wednesday, June 21, 2:00-4:00pm ET
Virtual Program Dates:
Monday, June 26, 6:30-8:30pm ET
Wednesday, June 28, 2:00-4:00pm ET
Free, but space is limited. RSVP is required at least three days in advance. To RSVP, call 212 360 4355 or email access@guggenheim.org.