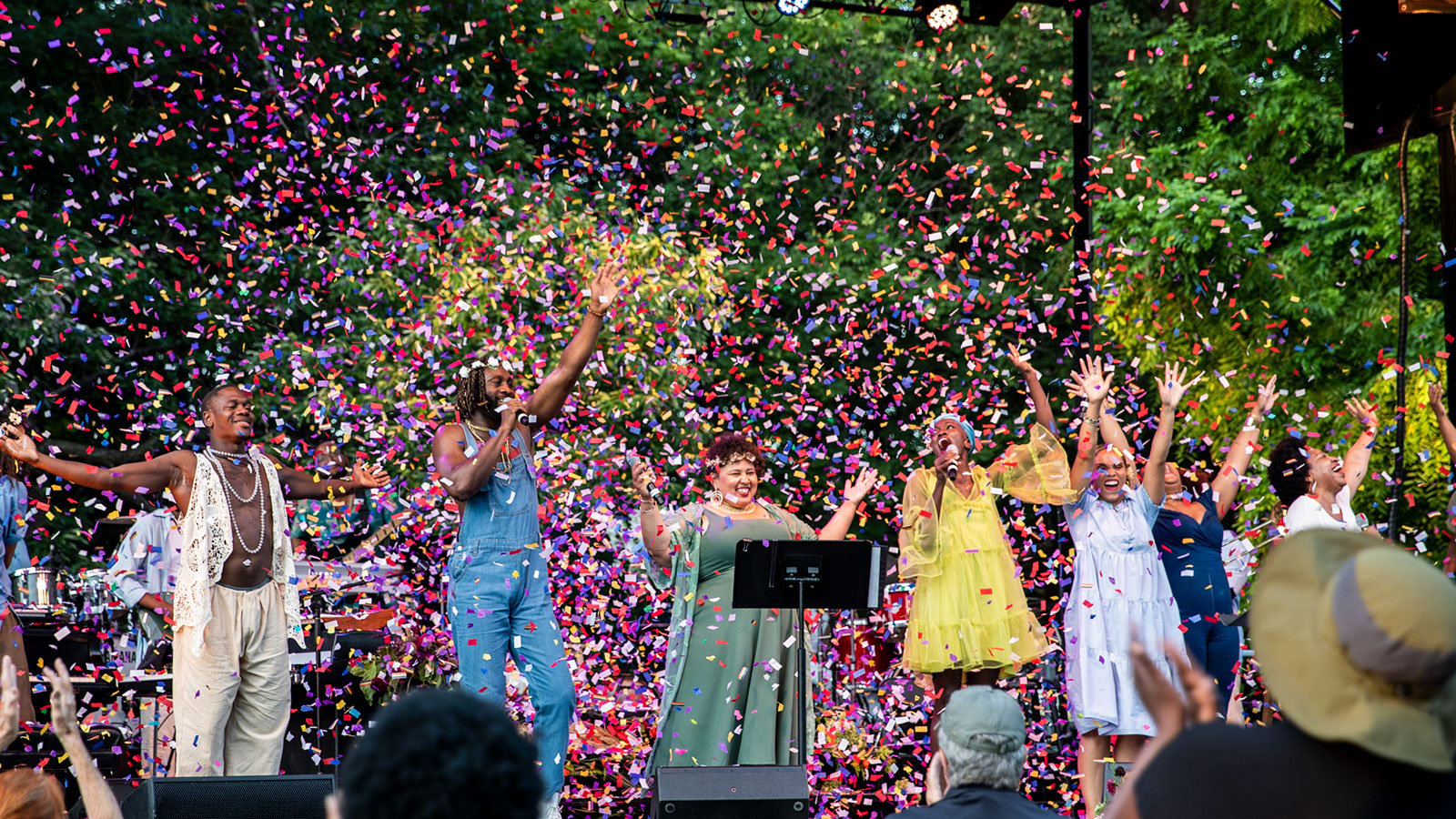 Gospel, funk, soul, and Afrobeat come together in this joyful presentation of Rodgers and Hammerstein songs as viewed through a utopian, afrofuturistic lens. The Sound of (Black) Music is a vibrant one-act concert reimagining of the classic musical, featuring songs such as "Do-Re-Mi," "Edelweiss," and "Climb Ev'ry Mountain," all recast through a Black Roots music kaleidoscope. Created for 20 musicians and vocalists curated by Michael Mwenso and Jono Gasparro, in association with Electric Root, co-directed by Shariffa Ali and Kamilah Long with arrangements by Mathis Picard and music direction by Charenee Wade, the concert channels the singular musical gifts of some of today's most talented Black musicians into an overflowing celebration of Black Roots music. Vocalists Charles Anthony Bryant, Brianna Thomas, Charenee Wade, Alexis Lombre, and Zhanna Reed are supported by an electrifying band, bringing to life a vibrant retelling of the beloved classic—one fit for the whole family!
Run time: approximately 1 hour 15 minutes
Learn more about Electric Root and The Sound of (Black) Music here.
If you have any questions about this event, please contact Guest Experience at 212-875-5456 or guestexperience@lincolncenter.org.