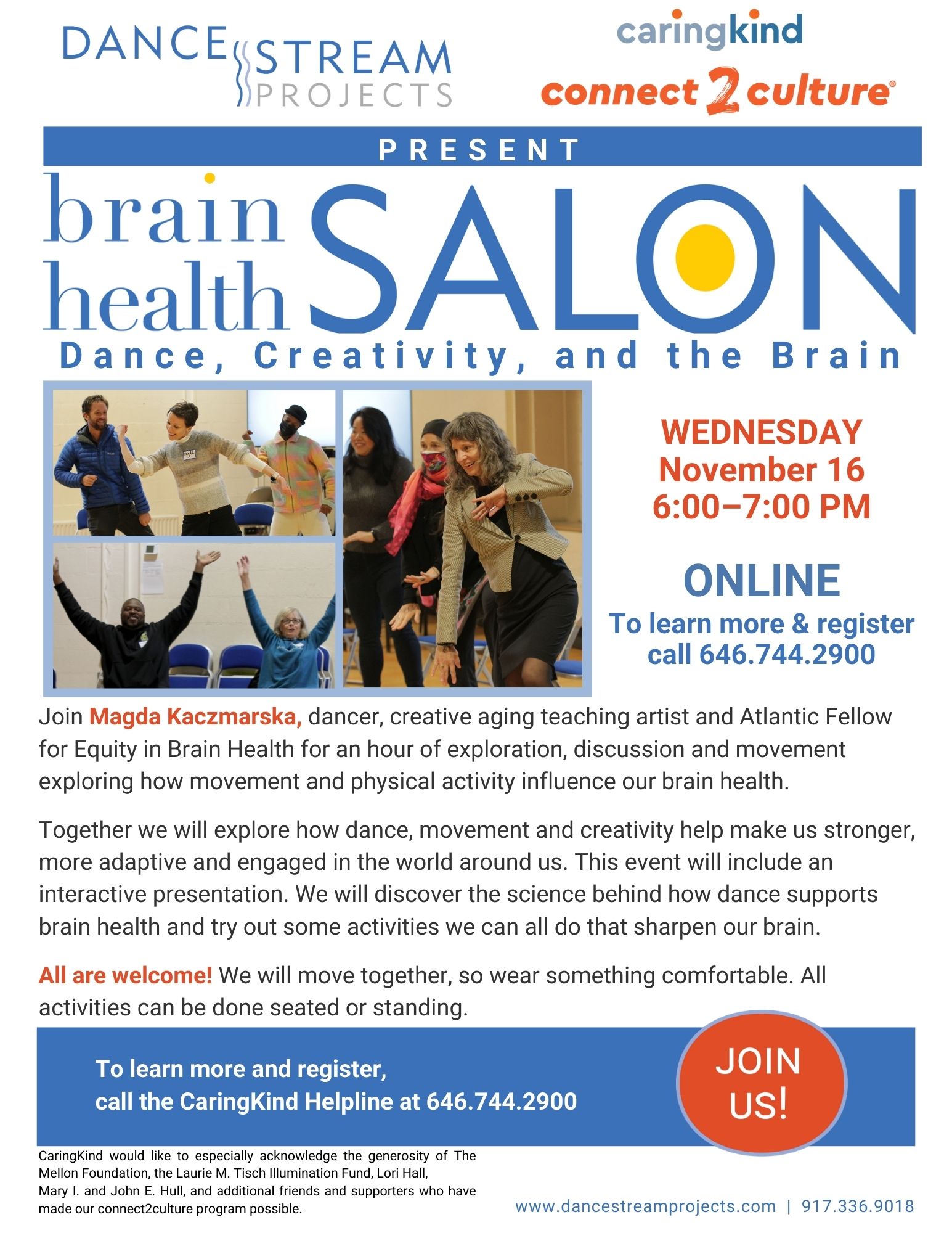 Join Magda Kaczmarska, dancer, creative aging teaching artist and Atlantic Fellow for Equity in Brain Health for an hour of exploration, discussion and movement exploring how movement and physical activity influence our brain health.
Together we will explore how dance, movement and creativity help make us stronger, more adaptive and engaged in the world around us. This event will include an interactive presentation. We will discover the science behind how dance supports brain health and try out some activities we can all do that sharpen our brain.
All are welcome! We will move together, so wear something comfortable. All activities can be done seated or standing.