Verbal Description and Touch Tour of Mr. Pergolesi's Curious Things: Ornament in 18th-Center
October 20 @ 1:00 pm

-

3:00 pm

Free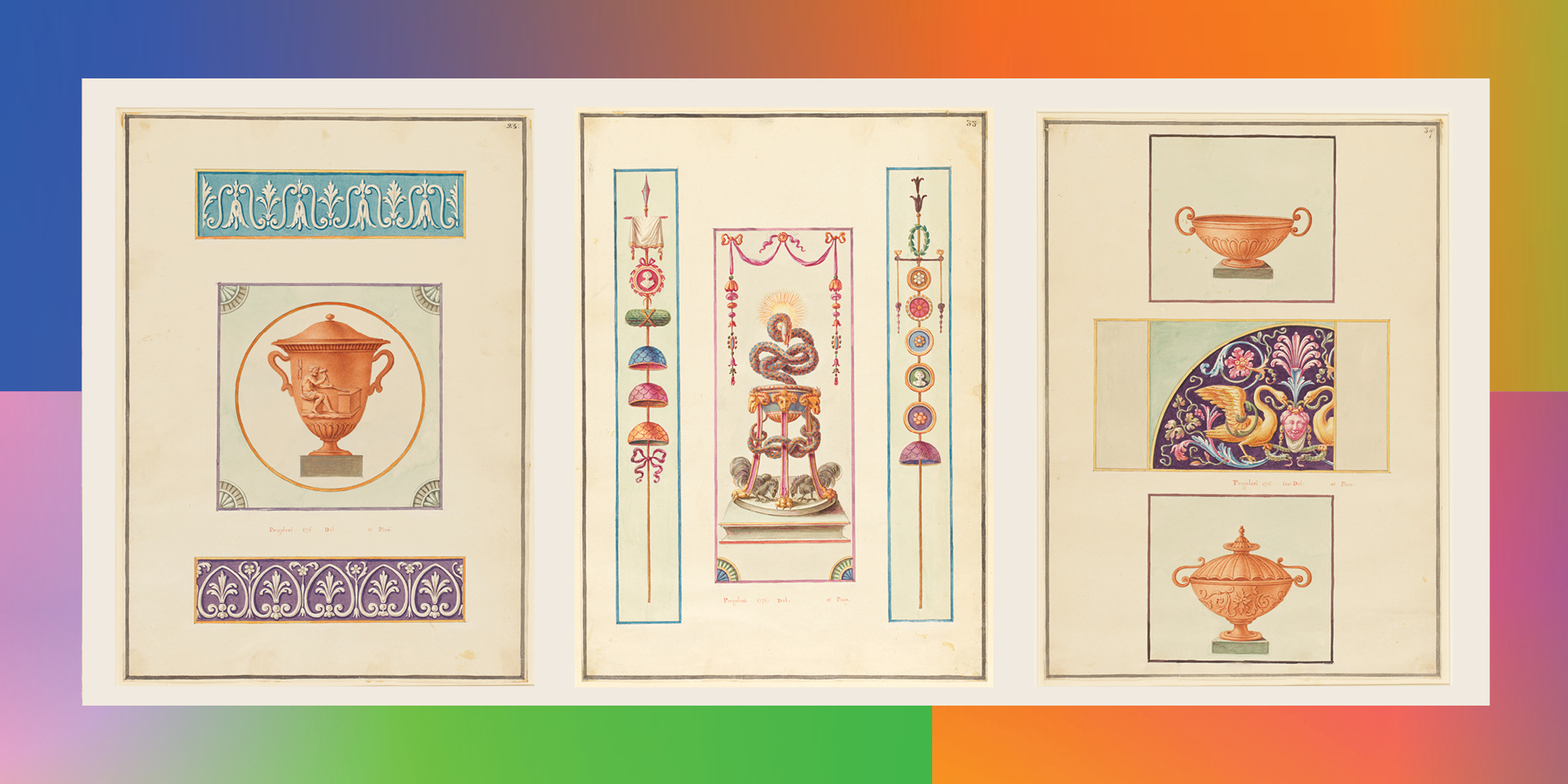 Program Description
Join us for a hands-on exploration of the work of 18th–century designer and printmaker Michel Angelo Pergolesi, featured in the upcoming exhibition, Mr. Pergolesi's Curious Things: Ornament in 18th-Century Britain. Cooper Hewitt educators and Accessibility & Inclusion Manager Kirsten Sweeney will lead a participatory discussion of several objects in the exhibition, including rich verbal descriptions and tactile interactions. Register here.
Accessibility
Location: This program will take place in person on the first floor of Cooper Hewitt (2 East 91st Street, New York, NY). This area of the museum is fully wheelchair accessible. Read more about accessibility at Cooper Hewitt.
What to Expect: This program will feature a participatory discussion of several objects in the exhibition, including rich verbal descriptions of each object. Participants will be able to touch some objects or object replicas. This tour involves moving through the gallery space and standing to view objects; wheelchairs and portable stools are available for those who can't walk or stand for long periods of time.
Accommodations: This program is designed for blind and low vision audiences and will feature verbal description of and tactile interaction with objects.
For general questions and requests for additional accessibility services or accommodations to support your participation in this program, please email us at CHEducation@si.edu or let us know when registering. Please make your accommodation request as far in advance as possible—preferably at least one week before the program date when possible.
Health & Safety Measures
Please visit Cooper Hewitt's Plan Your Visit page for up-to-date information on health and safety guidelines.
About National Design Week
National Design Week celebrates the power of design in our everyday world. Launched in 2006, National Design Week is held in conjunction with the National Design Awards. From October 17–23, 2022, Cooper Hewitt's galleries will be free to enter, and programs will welcome all to engage with design. Visit www.cooperhewitt.org/ndw for a complete listing of programs. Your support helps connect students and lifelong learners everywhere with today's foremost designers, during National Design Week and throughout the year.