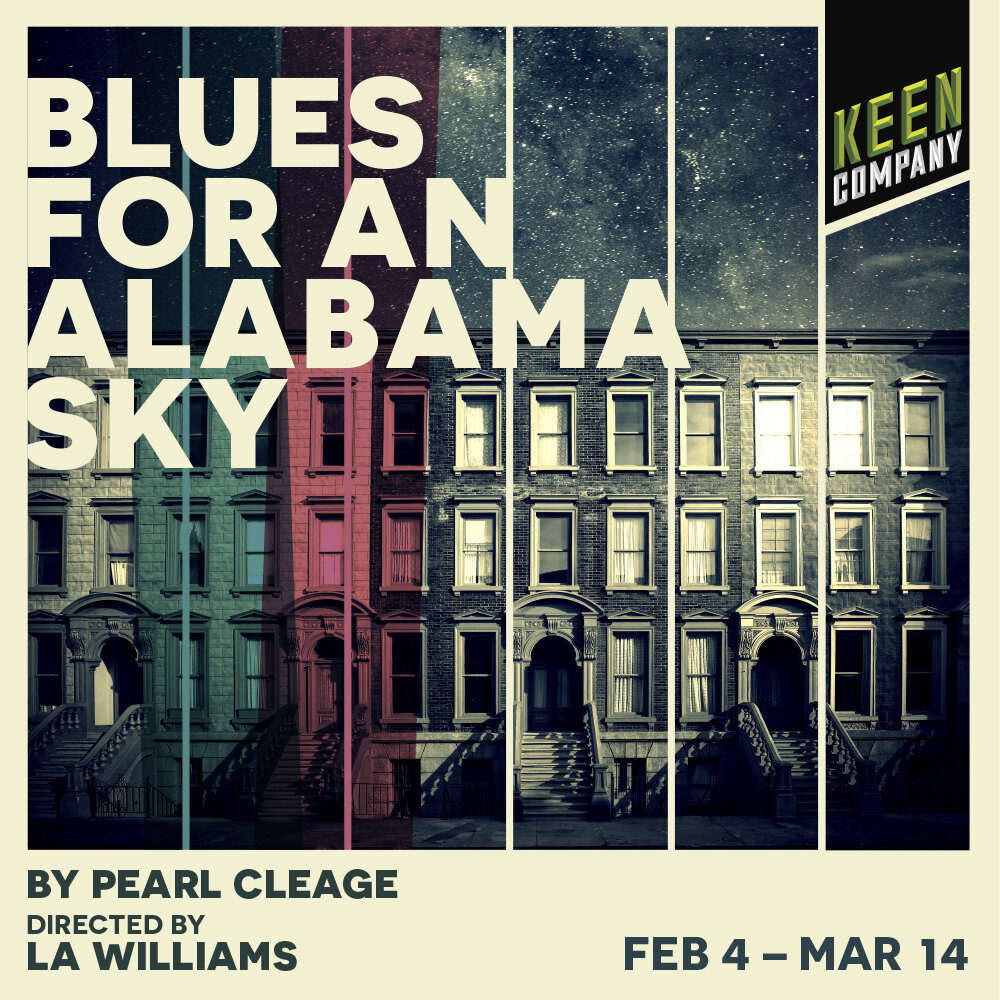 Keen Company presents…
Blues for an Alabama Sky
by Pearl Cleage
directed by LA Williams
Feb 4 – Mar 14, 2020
Harlem, 1930: Tough times call for strong bonds.
On 126th street, the promises of the Harlem Renaissance are giving way to the dashed dreams of the Great Depression. Playwright Pearl Cleage (Flyin' West and Oprah Book Club selection What Looks Like Crazy on an Ordinary Day) tells a strikingly modern story about four friends whose lives and passions collide when an innocent newcomer from Alabama arrives in New York. Having captivating audiences around the world, Keen is proud to bring Blues for An Alabama Sky to New York for the first time since its premiere in Atlanta 25 years ago. Starring: Alfie Fuller, Jasminn Johnson, John-Andrew Morrison, Khiry Walker, Sheldon Woodley
Keen Conversation talkback series taking place Thursday February 27th, March 5th, and March 12th. Touch Tours and Audio Description on Sunday February 23rd and Thursday March 12th. ASL Interpretation on Friday February 28th.
Theatre Row
410 West 42nd Street, New York, NY 10036
PHONE: 212-239-6200
ONLINE: www.telechargeoffers.com
Use code TRKTRD for $39 tickets!