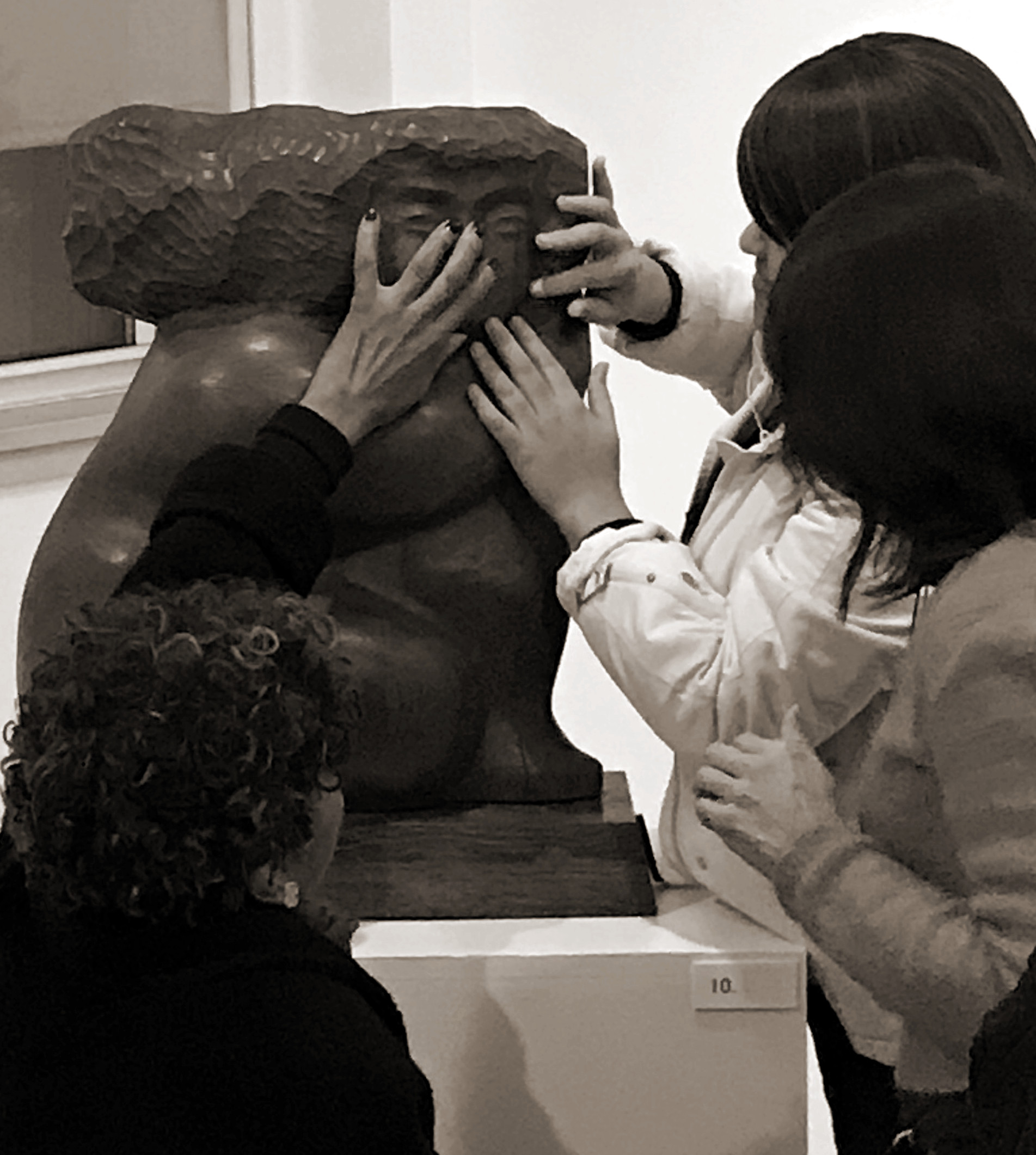 Free, RSVP Required
The Renee & Chaim Gross Foundation is excited to introduce our newest program, "Tactile Transmissions," a 90-minute Access Program geared toward visitors who are blind or partially sighted. "Tactile Transmissions" encourages participants to touch and create while surrounded by Gross's sculptures and drawings.The program focuses on the historic workspace, materials, and current tactile exhibition, Teaching Through Touch: Works by Chaim Gross, utilizing verbal description, touch, and making. Visitors will work with our talented educators Nitza Danieli, Pamela Lawton, Annie Leist, and Deborah Lutz. Each session will have a different theme, beginning with "Finding Form" on Tuesday, February 12.
Due to limited space, please RSVP to Brittany Cassandra by phone 212-529-4906 or email bcassandra@rcgrossfoundation.org. If you would like to bring a guest, please let us know.
About the Artist
Chaim Gross (1904-91) was a renowned sculptor who immigrated to the United States in 1921. Gross studied drawing and painting in Europe, but began his sculptural studies in New York. Over the course of his 70-year career, Gross created works featuring mothers and children, animals, acrobats, and other performers. As an educator, Gross was a proponent of utilizing touch to understand the three-dimensional nature of sculpture. The Foundation is situated in the historic home and studio of Gross and his wife Renee.
Getting Here
The Foundation is located at 526 LaGuardia Place, between Bleecker Street and West Third Street. After passing through a wrought iron gate, please enter through the door at your left. There is a buzzer to the left of the door if needed. The first, second, and third floors are accessible by elevator.