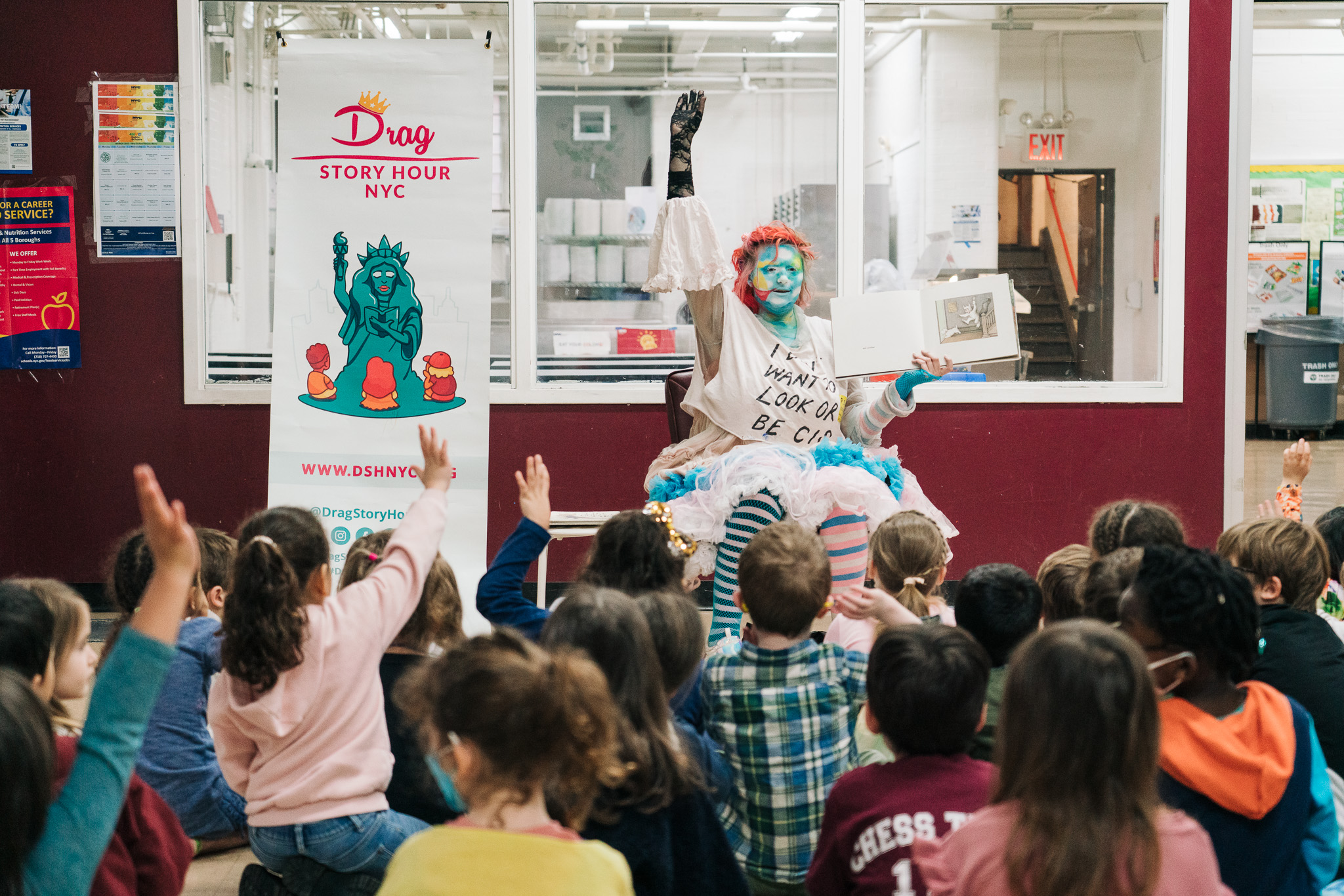 Celebrate Pride Month with Cooper Hewitt! At Drag Story Hour, an artist will read a picture book, get you singing, and moving to your own beat. This is designed to be a sensory-friendly environment; it will be held in a quiet space with a small group of participants, and there will be movement breaks throughout. This fun and fabulous program will celebrate all forms of difference and give you confidence to express yourself. Dress up, dress comfortably or dress as you are every day. After the story hour, design a wearable button to take home inspired by a symbol that expresses who you are.
ABOUT THE STORYTELLER
Professor Lionel Longlegs (fae/faer, it/its, & they/them) uses stories, gestures, dances, and silly voices to comprise its "lectures." Often found at the tech booth when out and about, fae has as much fun making everyone on stage look great as being up there faerself. It loves when drag can be communal and wants you to get in on the fun too! Dress up, make funny sounds, and be your truest self!
ABOUT THE PROGRAM
Program Length: 45 min. for the story time.
Interactivity Level: Medium
Intended Audience: Youth ages 3-8 with their adult guardian/family. This session is specially designed for neurodivergent children and their families, but all children are welcome.
Family Programs are designed for youth and their adult guardian/caregivers. This program includes museum admission. Adults must stay with their youth during the activity and are encouraged to participate. Activity located in the Lecture Room, Ground Floor.
ACCESSIBILITY
The story hour will encourage singing and movement. The hands-on design workshop will include drawing, cutting, and gluing actions. A social story will be emailed to all registrants a week before the event and will be available on this registration page. For general questions or if we can provide additional accessibility services or accommodations to support your participation in this program, please email us at CHEducation@si.edu