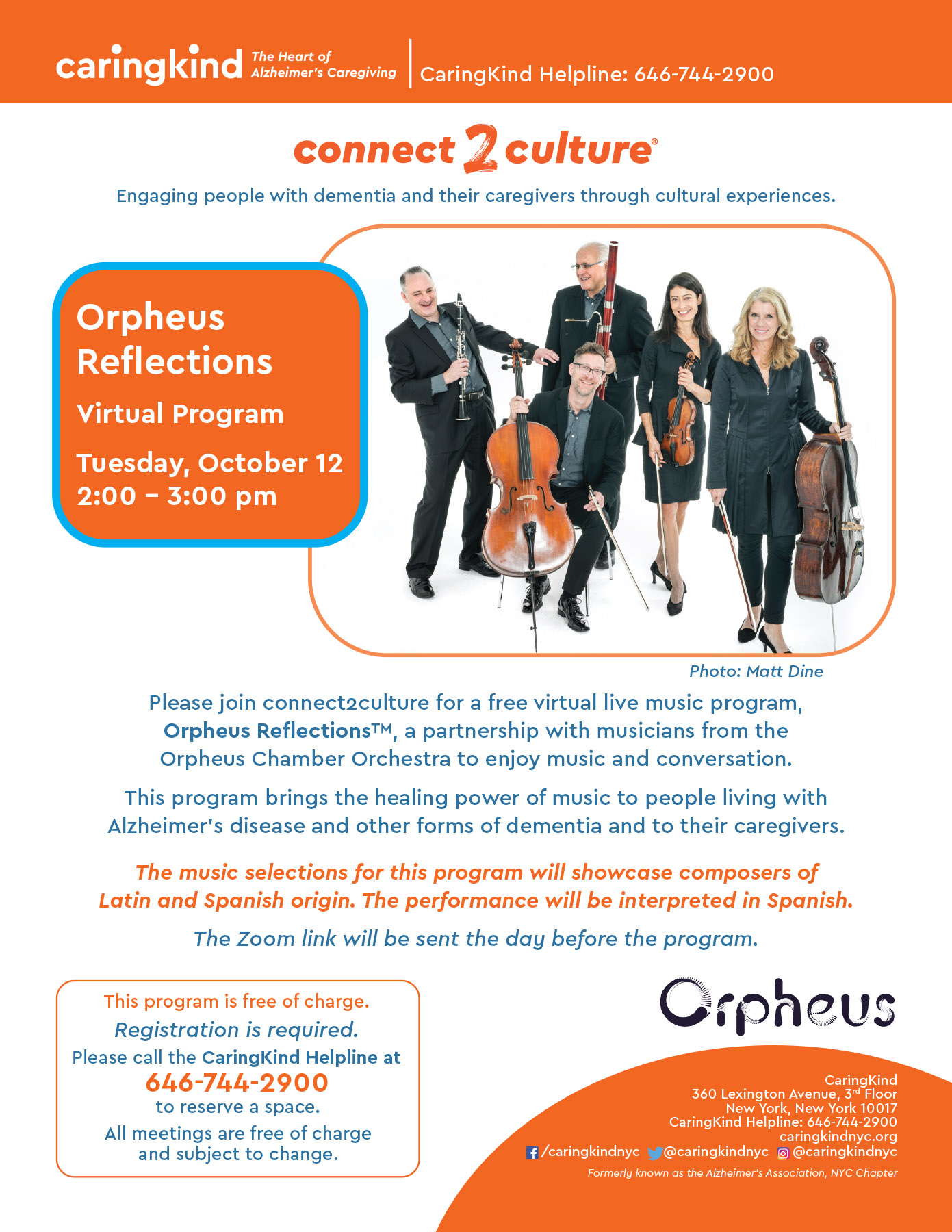 Please join connect2culture for a free virtual live music program, Orpheus Reflections™, a partnership with musicians from the
Orpheus Chamber Orchestra to enjoy music and conversation. This program brings the healing power of music to people living with Alzheimer's disease and other forms of dementia and to their caregivers. The music selections for this program will showcase composers of Latin and Spanish origin. The performance will be interpreted in Spanish.
Por favor únase a connect2culture para compartir un programa en vivo, virtual y gratuíto: Orpheus Reflections™, en conjunto con músicos de Orpheus Chamber Orchestra nos invitan a disfrutar de música y conversación. Este programa trae el poder sanador de la música a personas que viven con la enfermedad de Alzheimer y otras demencias relacionadas, como también a sus cuidadores. La selección musical para este programa mostrará compositores de origen hispano y latino y la interpretación será en español.