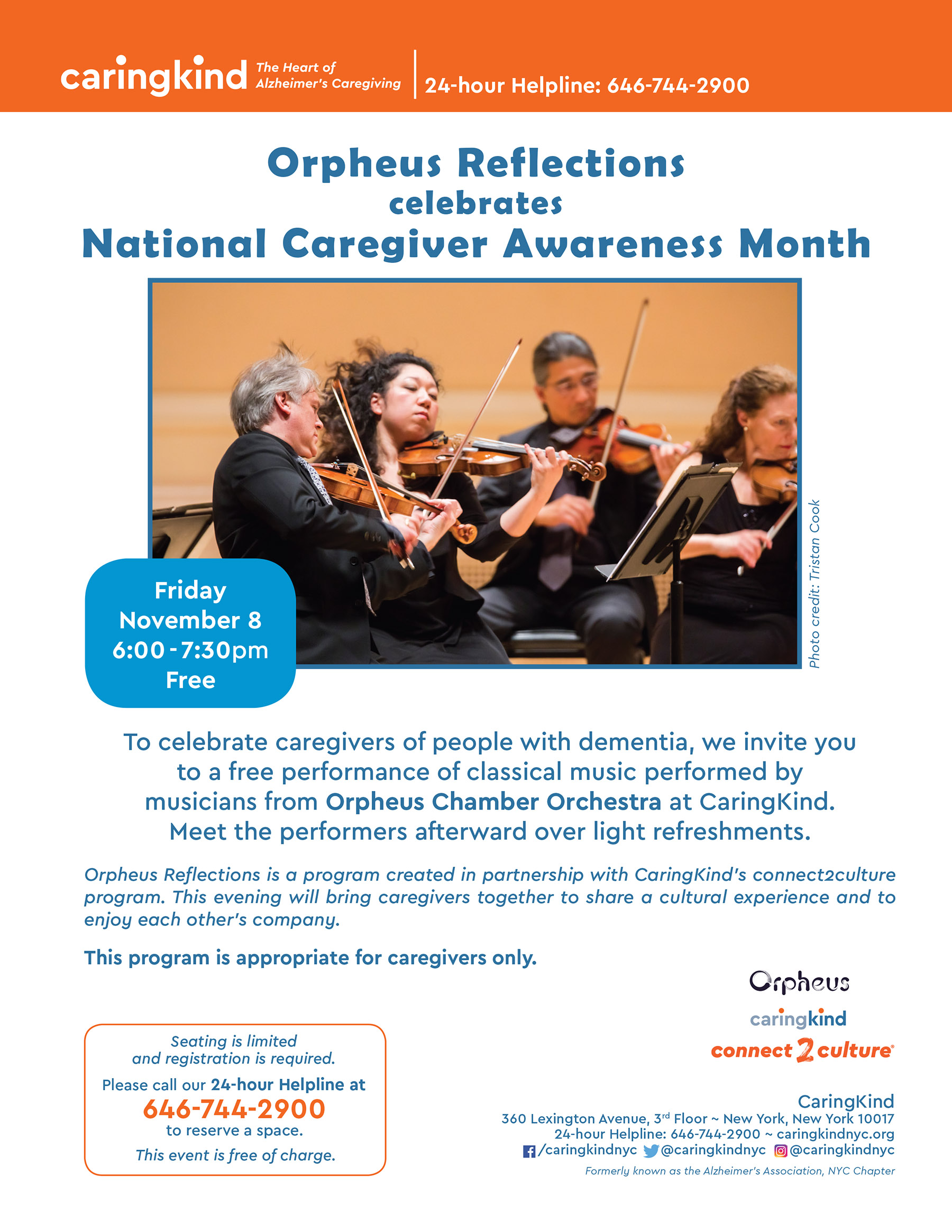 To celebrate caregivers of people with dementia, we invite caregivers to a free performance of classical music performed by musicians from the Orpheus Chamber Orchestra at CaringKind. Meet the performers afterward over light refreshments.
Orpheus Reflections is a program created in partnership with CaringKind's connect2culture program. This evening will bring caregivers together to share a cultural experience and to enjoy each other's company.
This program is appropriate for caregivers only.