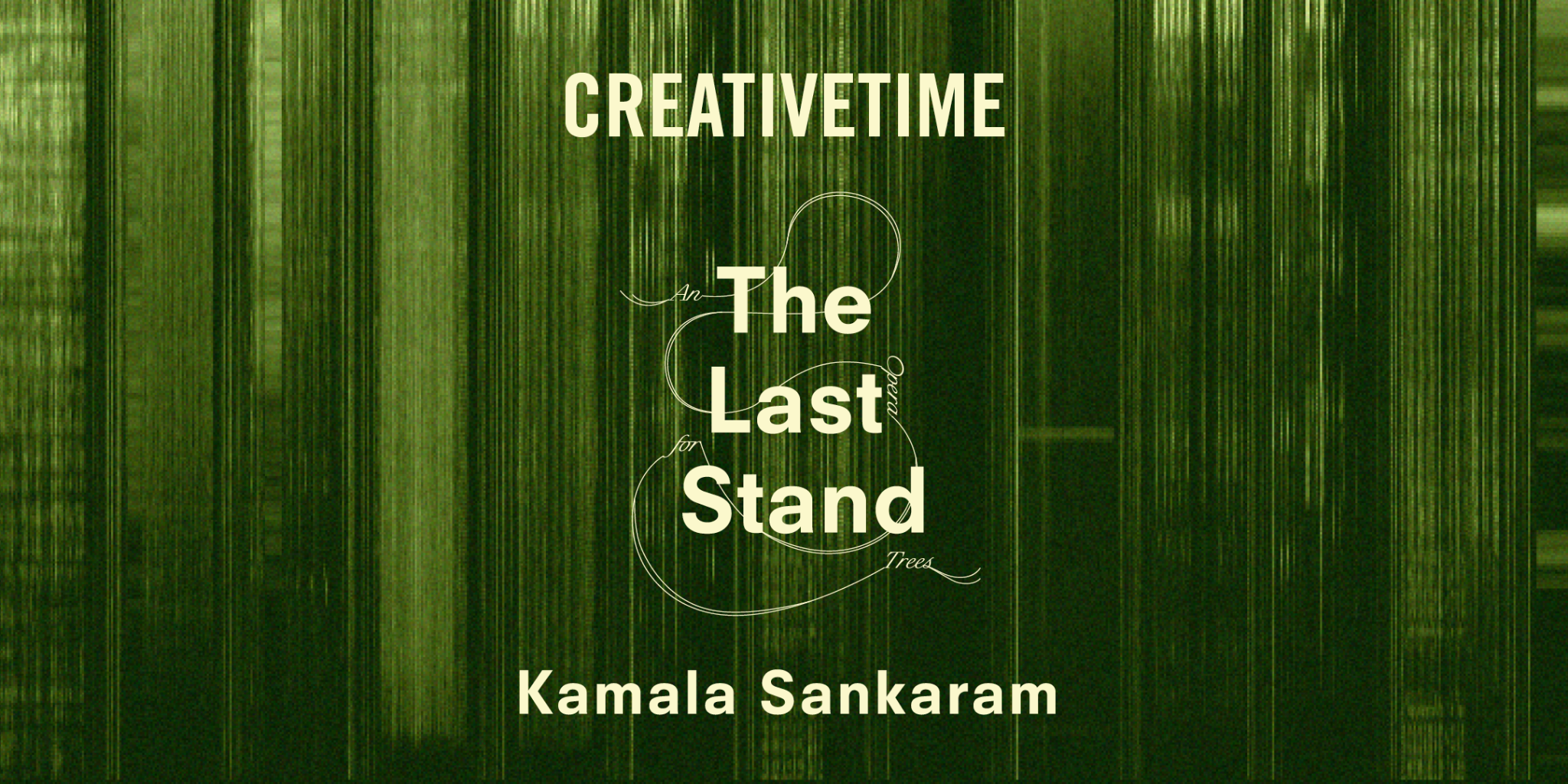 Creative Time is pleased to present The Last Stand by Kamala Sankaram, an experimental opera and sound installation for trees heightening awareness of the complex expanse of multi-species kinship surrounding us.
Accessibility is central to the composition and production of The Last Stand, which was composed with sonic and subsonic sounds in order to create vibrational surfaces for hearing and non-hearing people as well as the nearby trees to experience the work. For more details of the composition, including written descriptions of the sound, please see the program.
The access design for this project was developed by Kevin Gotkin in consultation with 6 artists whose work engages Deaf culture and the artistry of accessibility: Maleni Chaitoo, Anna Gichan, Louise Hickman, Monique Holt, Liza Sylvestre, and Alexandria Wailes.
In the lineage of musique concrète, a composition created from recorded sounds rather than instrumentation and vocals, The Last Stand chronicles the lifespan of a 300-year-old White Oak from the years 1750 – 2050. The "Mother Tree" lives in Black Rock Forest, a nearly 4,000 acre diverse ecosystem in upstate New York. The story spans the Mother Tree's life from acorn to its "last stand," the final burst of life-giving energy a tree gives to its vast forest network before it dies. From the quotidian to the catastrophic, the sonic narrative spans elements that produce and hold life in nature. As the years unfold, the human impact on the forest becomes visceral: from the onset of settler colonial occupation to the physical and technological expansion of nearby United States Military Academy West Point, species disappear, storms intensify, and the drone of highways and planes becomes constant.