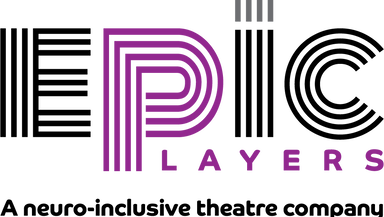 Hang out with our EPIC community on Friday nights! Sing, do trivia, play games or participate in an open mic night – we hope to see you there!
5/8 – Trivia Night
5/15 – Karaoke!
5/22 – Open Mic Night
5/29 – Movie Night
Please sign up using the link HERE and we will email you with more information.
EPIC Players is a nonprofit, neuro-inclusive theatre company dedicated to creating professional performing arts opportunities and supportive social communities through the arts for person living with developmental disabilities.