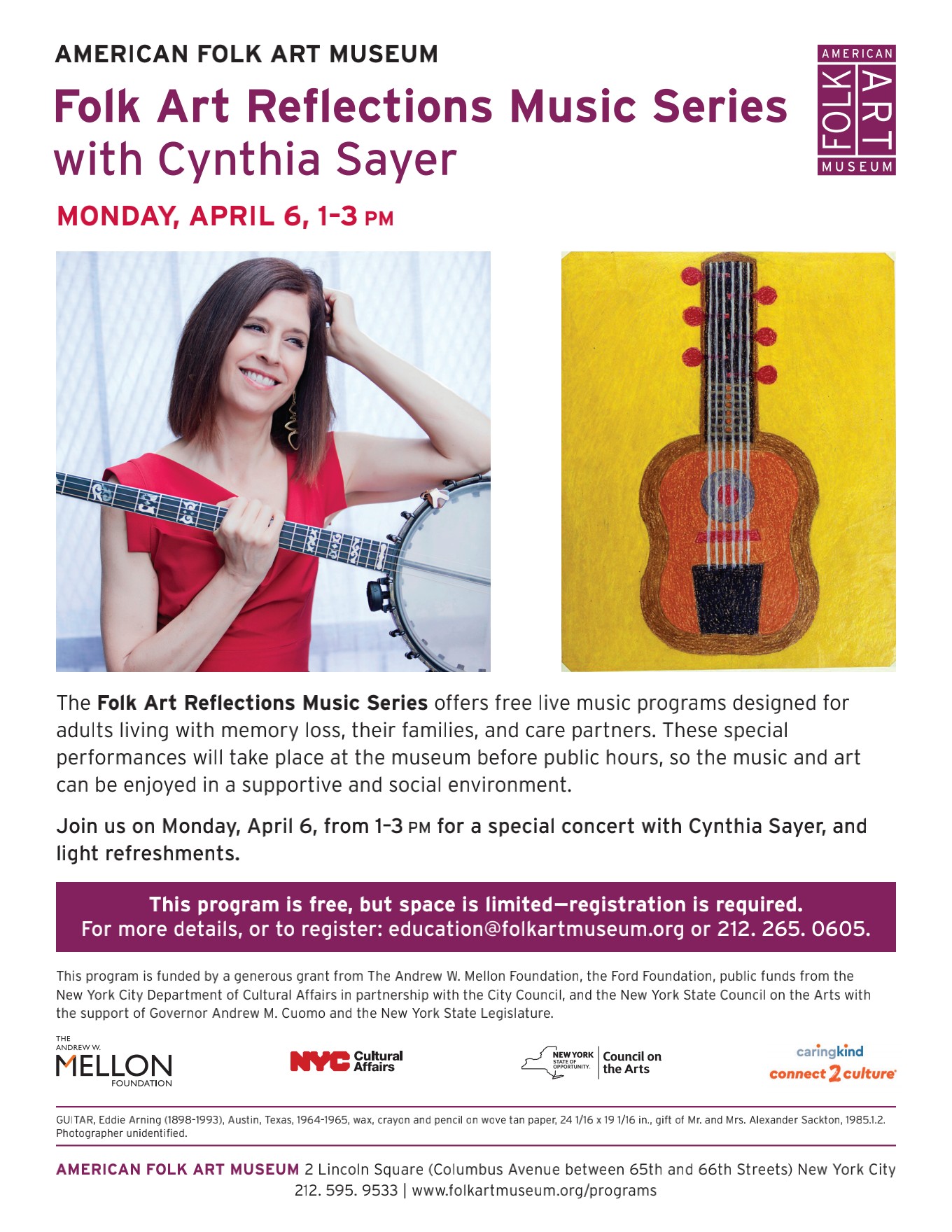 The Folk Art Reflections Music Series offers free live music programs designed for
adults living with memory loss, their families, and care partners. These special
performances will take place at the museum before public hours, so the music and art
can be enjoyed in a supportive and social environment.
Multi-award-winning instrumentalist/vocalist/bandleader Cynthia Sayer is acclaimed by musicians, critics, and fans alike as one of the top four-string banjoist in the world today. Praised for her "drive and virtuosity" by The New York Times, Sayer enchants audiences with her electrifying, swing-based performances and captivating stage presence wherever she appears.
2 Lincoln Square (Columbus Avenue between 65th and 66th Streets) New York City
212. 595. 9533