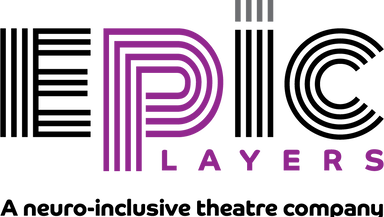 EPIC's home-base class taken virtually! Join us as we explore different theater topics weekly, share our talents and play and grow together as an ensemble.
5/6 – Self Tape Part 1
5/13 – Magician Magic
5/20 – Self Tape Part 2
5/27 – Dance
Please sign up using the link HERE and we will email you with more information.
EPIC Players is a nonprofit, neuro-inclusive theatre company dedicated to creating professional performing arts opportunities and supportive social communities through the arts for person living with developmental disabilities.