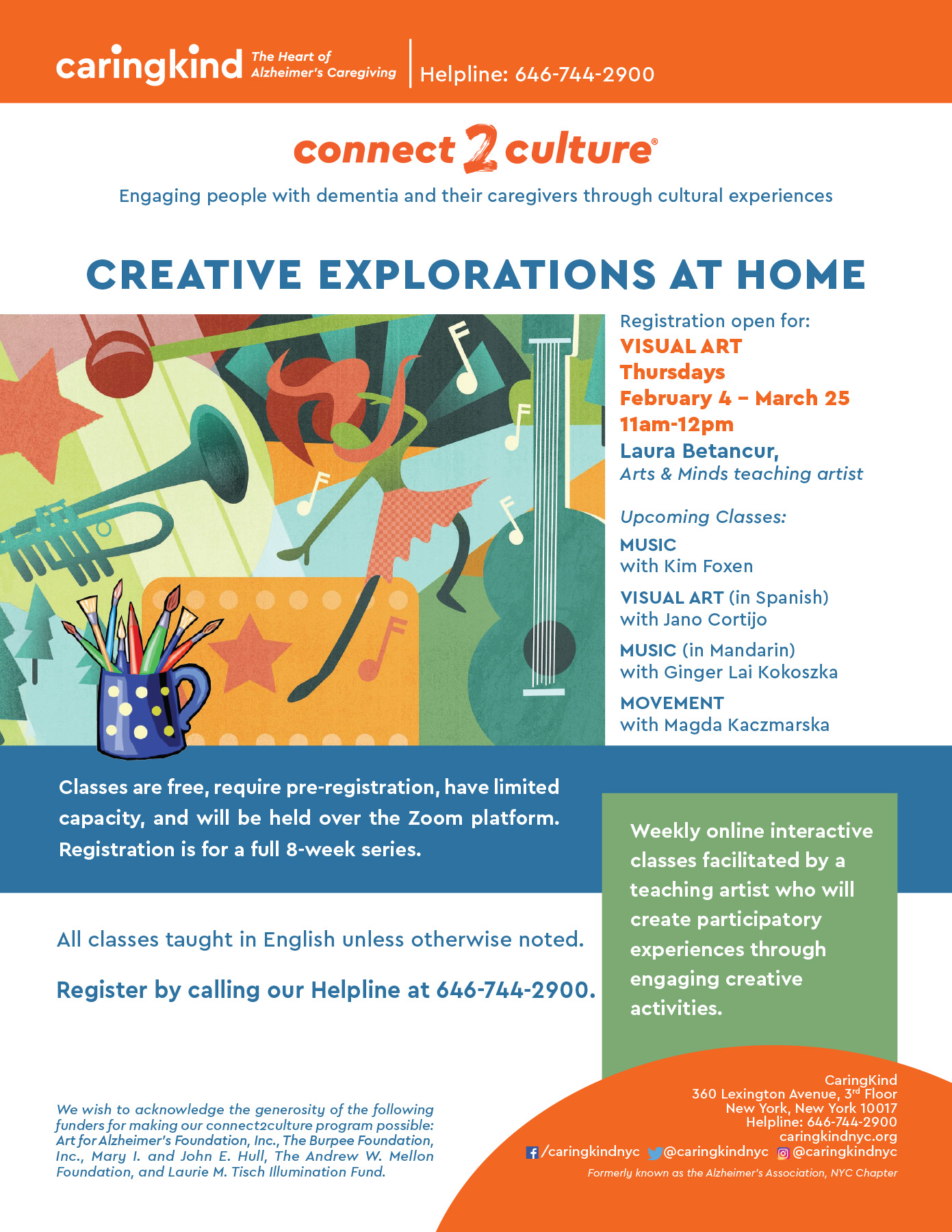 CaringKind's connect2culture program will offer free online classes for people with dementia together with their caregivers, focusing on a different creative discipline (visual art, movement, music, and horticulture) every 8 weeks. Each series of eight classes engages its participants through connections of memory and storytelling, in response to works of visual art, physical movement, music, and nature. There will also be series facilitated in Spanish (visual art) and Mandarin (music). Classes may involve ability appropriate physical movement and conversation. Enjoyment and laughter encouraged!
During this 8-week session, participants will be invited to look and make art, while experiencing a supportive environment, individual self-care and community wellness. All the activities are an invitation to work with the senses to open them up, to explore and feel free and to build community.  
We will be looking and discussing the work of artists from different times and different parts of the world who created art inspired by "Everyday Life".  
Laura Betancur, a teaching artist with Arts & Minds, will facilitate these classes.
Pre-registration is required. To register, please call the CaringKind Helpline at 646-744-2900.