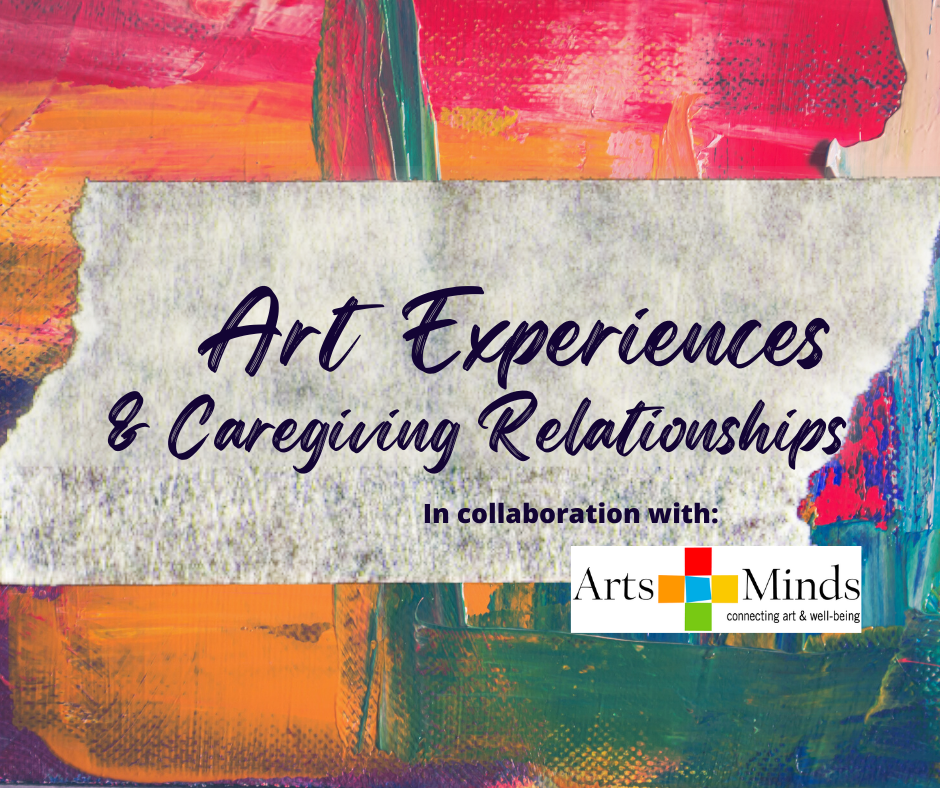 You are invited to a virtual event "Art experiences and Caregiving relationships" taking place on Friday, May 6th, 2:00-3:30PM ET. This event is part of the "Building Publics" series organized by the The Society of Fellows and Heyman Center for the Humanities at Columbia University.
Event details
Date: May 6, 2022 (Friday)
Time: 2:00-3:30PM ET
Format: Virtual only (Zoom link will be provided to confirmed attendees)
Event description
Since its inception in 2010, New York-based non-profit organization Arts & Minds (A&M) has been partnering museums and community spaces in the city to bring art-based experiences to persons with Alzheimer's disease and related dementias (ADRD) and their care partners. In the first half of this experiential session, A&M care partners, Columbia University students and faculty, as well as representatives from community organizations and dementia and healthy aging advocacy groups in New York City will participate in an art-viewing program—facilitated by A&M art educator Hollie Ecker. Following which, attendees will join in a facilitated dialogue to offer their reflections on the earlier art conversational experience. Public Humanities Fellow Bing Quek, a philosopher-of-education by training, will also share insights from her year-long research project comprising fieldwork and interviews with five pairs of care partners.
To facilitate a conducive group size for the experience, the number of attendees will be capped. Please indicate your interest to attend the event on this form latest by Wednesday, May 4th, 5PM ET to confirm your spot and receive the Zoom link.
If you have any questions, feel free to contact Bing Quek at yq2138@tc.columbia.edu.